Origami Bunny Face
Original model created on 15/06/2016 - Published on 07/07/2016
Learn how to make a very cute origami rabbit face with this easy 3D animation.
This bunny has very cute long ears, and it's even cuter when you fold one of them to the side.
Once you have folded your bunny, you can draw its eyes, nose and mouth, and don't forget the whiskers!
You can use this rabbit for DIY crafts projects, to create cute greeting cards etc. For instance you can glue your origami rabbit face on a card, and then draw a body, stick bits of paper to make clothes etc. It's perfect for Easter of course, but I like bunnies every day of the year. :-)
Origami bunny face model by Stéphane Gigandet.
Note: this origami rabbit is very different from the most common traditional origami rabbit face model, but after designing it and making this animation I saw a Miffy origami model (with no mention of the creator) which has different proportions but almost the same fold structure.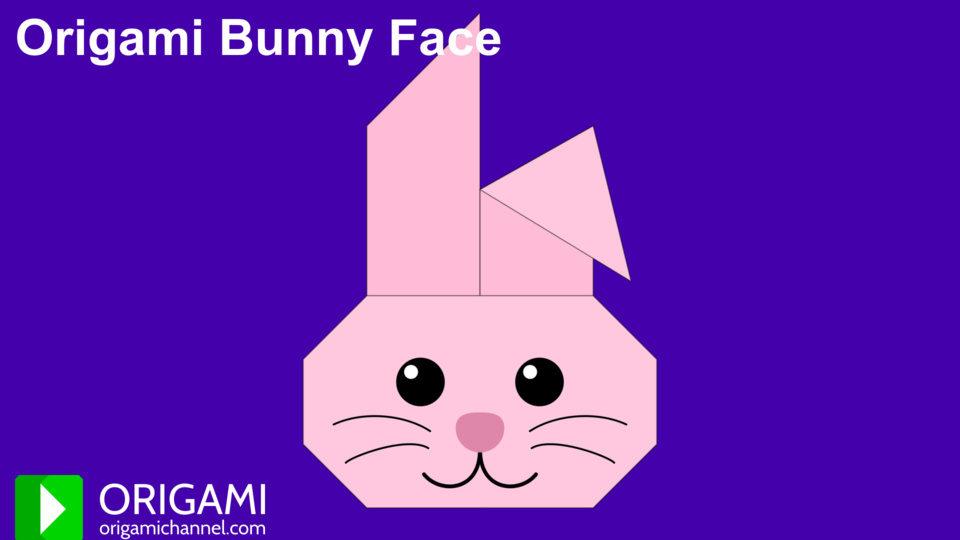 Please share this Bunny Face with your friends!